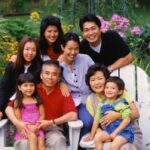 We are just thrilled with how the yard turned out!  Please feel free to give out our name and number as a reference anytime.  We will be recommending you to friends and family here in Vegas and putting glowing reviews on the internet. Thanks again.
Krys and Kevin Jens
I'd like to take the opportunity to thank you and all of the people at Laguna for building such a terrific pool that all the family has enjoyed immensely……life is pretty damn good.  All my best.
Kevin M. McCarthy
I'd like to let you know what a tremendous job Laguna did creating my pool, spa, fire pit, barbecue island and landscaping at my Las Vegas home.  Initially, I talked with many companies, but decided I wanted one company to design and construct the entire project and Laguna was the best!  You made the entire process, from the first meeting at my home to the start up and orientation very smooth and simple.  I even got compliments from my Home Owner's Association during construction and they admitted looking over my fence to see the completed project.  And thanks again Terence, for designing a spectacular outdoor living area for me and my family to enjoy!
Kim Taylor
Dear Laguna Pools,  you recently built our pool, large front patio, rear shade overhang and total landscaping overhaul front and back.  Now that the heat the heat is here, I realize how much our quality of life has improved.  We love all the work you have done and will recommend your company to everyone.  Thanks to Jim, the designer, I am living in my dream house.
James and Nikki Lauth
As Southwest Regional Sales Manager for Pentair Water Pool and Spa, the world's leading pool and spa equipment manufacturer, I am delighted to acknowledge our longstanding and valued relationship with Laguna Pools of Las Vegas. The folks at Laguna Pools are true professionals in every sense of the word.  Their commitment to building excellence, a quality product and technological know-how, and dedication to continuing education and staff training are just a few of the reasons for the stellar reputation they enjoy. Best of all, through the last seven years of doing business with Laguna Pools they have lead the swimming pool industry in truly unique and beautiful back yard designs. We look forward to many more years of doing business with Laguna Pools which we feel is a financially strong and quality driven company. We're proud to call Laguna Pools a Pentair Partner. If you would like any additional information or observations about Laguna Pools, please feel free to contact me.  But as you can tell, I'm a big fan so be prepared for more rave reviews. Very truly yours,
Paul Walter, Southwest Regional Sales Manager, Pentair Water Pool and Spa
Dewey, I have had two pools built by your team. From the day that we met to discuss our dream pool, I knew I wouldn't be disappointed. Your creative design, eye for detail, and personal interactions were far beyond our expectations. We had met with other builders and knew that your professionalism from the beginning was leaps and bounds above your competitors. We know you are a native Las Vegan . Your longevity as a contractor and commitment to the community was reassuring especially in the ever changing economy. We wouldn't hesitate to refer LAGUNA POOLS to our friends and family. Sincerely,
The Smirks Family,
Laguna Pools has the expertise and local ownership that I required, so that I knew I would be in good hands years after my dream pool was built. Being a native second generation Las Vegan, I have had the opportunity to have built several pools and without a doubt I am extremely satisfied with the Laguna Pools. My pool was very complex and required a very skilled pool builder, and we demanded a high degree of service. My entire family has enjoyed the process and design collaboration that Laguna Pools provided. I would put our pool up against any pool on the Las Vegas Resort Corridor in quality as well as functionality, our pool is modern and has all of the amenities of a world class hotel.
Scott R.Gregson
Our family had our first pool built by Laguna Pool & Spa over 8 years ago. Our budget allowed for a very basic pool that was to us at the time paradise. A few years later we were able to remodel the pool and backyard, turning what we thought to be paradise into a dream back yard. The pool had a waterfall with a slide, fire pit, rock Jacuzzi, built in BBQ, and a sport court right off the pool, and our 3 boys were in heaven. A few years later with boy number 4 on the horizon we put our house up for sale, our agent opened the back doors, turned on the firepit and waterfall, and cranked some new age spa music through the rock speakers and we sold our home in less than 48 hours! No joke. We took all of the ideas and knowledge we gained from our pool remodel with us to our home where we now reside. Laguna built us a beach entry pool, with waterfall/slide, Jacuzzi, sport court, and much more all inside a yard landscaped to the hilt. With four very busy boys we are unable to get away as often as
Tyler Phillips
You have gone above and beyond our expectations with your service and quality workmanship. We rave about Laguna Pool and the quality of work that was done. Everyone who sees the pool is impressed and we are a testimony to everyone for Laguna Pool & Spa. We love our pool and enjoy it daily. We are so glad that we chose Laguna. Best wishes to everyone there and may God Bless you and your business.Thanks again.
The Salvati Family
We just wanted to thank you so much for our amazing backyard! You were the only one who came with a cohesive design for the whole backyard instead of just plopping in a pool and throwing in some plants. You really listened to what we wanted before doing the design. Throughout the entire building process you were there every time we had questions, which we appreciate. And most of all the finished product is absolutely gorgeous. It is everything we hoped for and more. Also, thank you for being there for us after everything was done with any problems that arose. Tim was great and had fantastic follow up. Thank you to you and your whole crew, we LOVE our backyard and would recommend you to anyone. Thanks again.
The Toms Family
I just want you to know how pleased we are with Laguna. I have heard how stressful it can be for people to have a pool put in. Everything with this company has been stress-free and that means so much when you are laying out large amounts of money!!! It has just been an incredible experience to see our yard go from rock and nothing to what it is today. It is just so beautiful. Please pass on these words of thanks to all involved for making it all possible, especially Dewey for such a beautiful design for the pool and yard.
B & J Coates
Thank you so much. I always appreciate your prompt response and open communication. I know I can speak for Ben and myself that it has been a great experience dealing with you and your company. We have been very happy with the entire process and would happily recommend you to any friends and family.
Vic
I had my pool school today and Tim was awesome. I don't think I will remember all he taught me! I just want to thank all of you for a job well done. Jim started it all, and he was very patient and always pleasant whenever I called him! Darlene – you were awesome – so positive and always helpful! I'm sorry I didn't get to meet Dewey – maybe we still will – but when the people around you are this good, the leader has to be as well. We love the pool and look forward to spending a great deal of time back there! I would also invite you all to come watch UNLV Volleyball this fall! Check it out and come watch the Rebels! I know I'll relax in my spa to alleviate some stress during the season! Thank you again! Sincerely,
Cindy Fredrick
Congratulate yourself—another fabulous pool finished! We are so happy. The pool, the deck, the shower, the yard, the time schedule, etc. – everything is so perfect and beautifully done. You and your guys did such a wonderful job I wouldn't hesitate to highly recommend your company to anyone. By the way, the best thing about your company is you. You are a gold mine: so friendly, concise and informative. Working with you was such a pleasure. Plus you're a really cool guy. Thank you, Dewey, for everything. We really appreciate it. Sincerely,
Janet & Nicky Raein,
I'd like to send a special thank you out to all of the hard working employees at Laguna Pools. I must admit that I was the kind of client who changed her mind from start to finish. I'd like to send a special thank you to Terence Thornton for being so gracious, so professional and so easy going with all of my wants and needs. My husband and I would like for all other consumers out there to know, each and every crew that came to work in our backyard were prime examples of what professionals should be. I need to thank Dewey, the owner of Laguna, for stepping in and making sure all of the right decisions were made and keeping us on track when he could see that something could be better. I am truly happy with the outcome and love, love, love our pool and backyard. Thank you Laguna Pool & Spa for helping to make our dreams come true!!
Gueringer

"Eric & I (all of the girls too!) wanted to just Thank You again for all that you have done to make this pool happen. As with the other 2 times, construction has been stress free and very smooth!! Your crews have been great too!! Hopefully pool 3 is the charm, but if not…would never hesitate to call again!! Thankyou again for everything!!!"
Eric & Staci Johnston Kaylin, Jessica, Taylor, Venice & Harley too!,